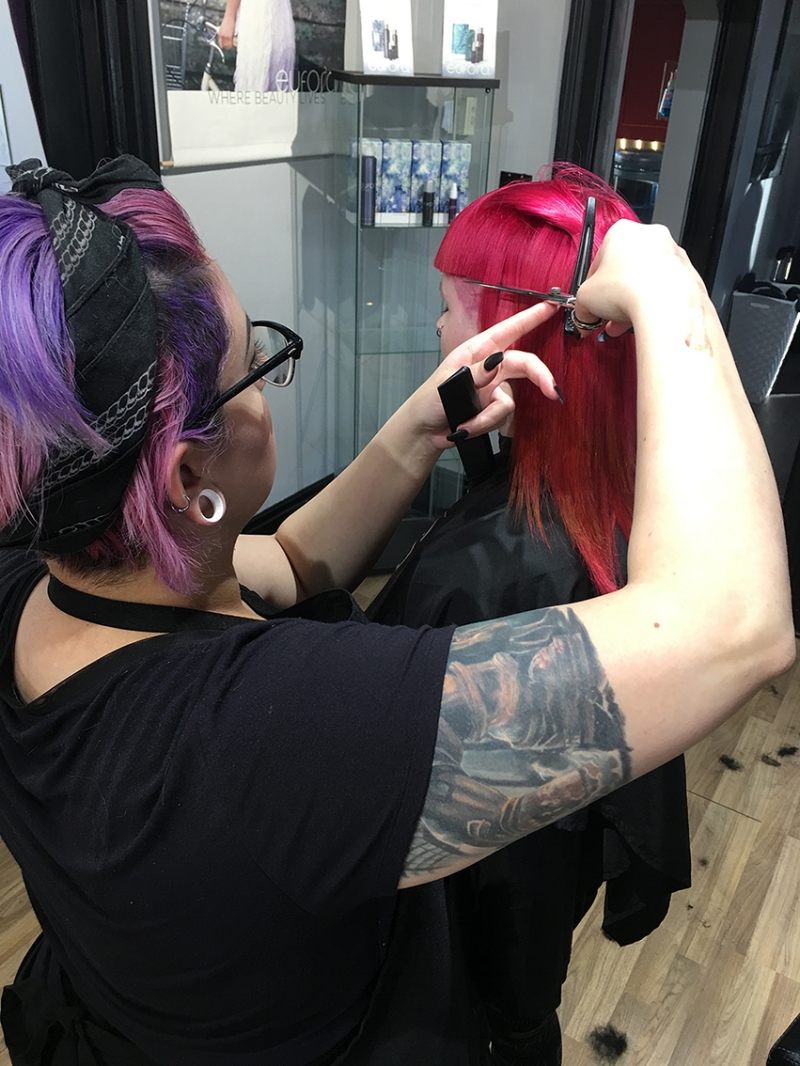 Tasha is an award winning hairstylist and alternative beauty advocate currently offering colour, cut, and extension services at Deeva Hair in Kitchener, Ontario.
Being a pupil of the world's first Eufora private college, as well as receiving constant one-on-one training from her mentor, Eufora's Artistic Director, Dee Fortier, she is a living embodiment of Eufora culture and values. Well versed in all of the brand's aloe-based, luxury products, including its sophisticated colour line, Tasha is now a educator in training for Eufora. But it doesn't stop there for her! Always striving to improve her technical skill, she ensures that despite her role as an educator, she herself is enrolled in numerous advanced education classes every year so that she can use the latest techniques to create the Instagram-worthy hair her guests are looking for, while also being able to pass on every ounce of education she receives to others.
She is passionate about providing a memorable and unique guest experience, educating her guests and fellow stylists, and collaborating with those in her chair to help them create their version of beauty so that they can feel their best. Her goals include becoming a master colourist, travelling the world as a colour educator and platform artist, as well as continuing to participate in hair competitions, fashion shows, and editorial photoshoots.